Sebastian Tschuka
Ästuar Records 
An der Beek 81
41372 Niederkrüchten
Deutschland 

Tel.: 021638999273
E-Mail: [email protected] 
VAT is not shown as the seller is a small entrepreneur within the meaning of the VAT Act. 
Platform of the EU Commission for online dispute resolution:  https://ec.europa.eu/odr

We are neither obliged nor willing to participate in a dispute resolution procedure before a consumer arbitration board.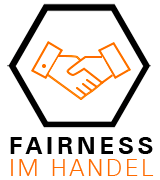 Member of the Initiative "Fairness im Handel".
Further information: https://www.fairness-im-handel.de